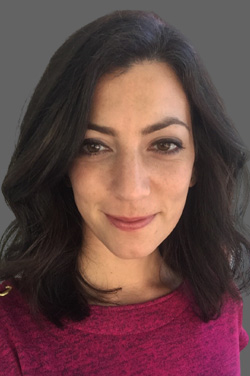 Dr Colette Boulos,
D.M.D, M.Sc.
Dr Colette Boulos obtained her Doctorate in Dentistry from McGill University in 2007 and pursued a one year advanced training multidisciplinary residency in general dentistry at the Royal Victoria Hospital. For almost ten years, she worked as a general dentist in Montreal, caring for patients of all ages. During these years, she taught preoperative dentistry to dental students at McGill University, and several generations of future dentists benefitted from her patience, communication skills and thoroughness.

In 2017, Dr. Boulos chose to follow her passion for orthodontics and began her specialty course at the Université de Montréal from where she obtained her master's degree in science and her specialty in orthodontics. She distinguished herself by receiving two prizes for her master's project, namely the first prize given by the faculty of dentistry for the best presentation of the 2nd cycle, as well as the first prize offered by the Oral Health Research Network. She is certified by the National Dental Examining Board of Canada.
Dr Colette Boulos is recognized by her patients for her human approach, her calm and for the importance she confers in taking the time with each patient.
<< Back